CATHERINE MARSHALL
Director, Winemaking, Sales & Marketing
Catherine graduated from Elsenburg in 1991. Apprenticeships at various local cellars interspersed with international experiences in France (Burgundy and St-Emilion- Bordeaux), USA ( California and Oregon) and Australia.
Resident winemaking positions followed at four wineries in Stellenbosch and Paarl before embarking on a solo career establishing and running the wine business. At this time, she was instrumental in formalising the Garagiste Movement which has gone on to become very successful in South Africa. Although she no longer participates, she has been inducted as honorary member. 
As Cellar master at various wineries, Catherine has garnered many local and international awards, including Tim Atkin (UK MW)  95 points consistently for Pinot Noir and Chenin Blanc and 5-star Platter Wine Guide accolades for Shiraz , Pinot Noir and Chenin Blanc. In addition to a full wine schedule, Catherine enjoys mountain hiking ( Base camp Everest in Tibet and the Annapurna in Nepal being  some of her highlights),  gardening with herbs and indigenous fynbos, exotic travel and entertaining friends and family.
GREG MITCHELL
Director
Greg, who runs an engineering company specialising in computer model design in Finite Elements , is also instrumental in supporting the winery business and accounting end of winery operations. He saw the potential , after a very successful foot stomp party at his south peninsula home, to set up a small hand-crafted winery which is now a successful operation exporting globally.  Greg is a keen runner and cyclist and has taken part in many marathons and races.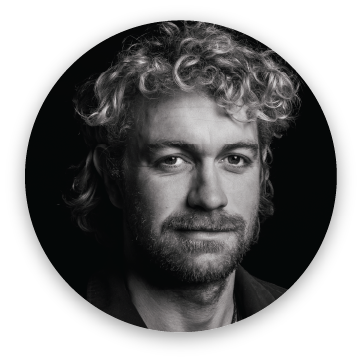 JONATHAN OXENHAM
Assistant Winemaker
Jonathan, Catherine's son, joined the team in May 2011 as the shares were passed on after the tragic death of his father Peter ( founder shareholder) in April 2011. As a small boy, he participated in the many annual foot stomp celebrations held each year. He is now involved as the cellar winemaker, managing daily operations with our small cellar crew. Jono is very passionate about all things related to the ocean - surfing being his main passion where he has participated at the annual Vintner's Classic over the years, surfing for Team Catherine Marshall and has won in his division. He is also a keen mountain hiker and rock climber.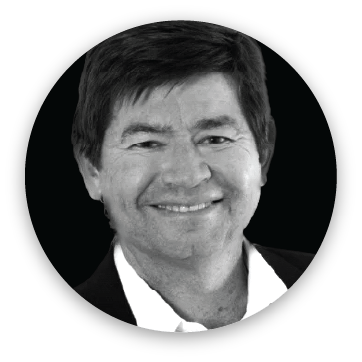 JEFF JOLLY
Founder Shareholder
Jeff is one of the original Barefoot quartet, a long-time wine fanatic and garagista for 20 years. Now based in Perth, he keeps tabs on the Antipodean wine trends.
When he is not experimenting with the latest vintage in his garage, he can be found wave skiing, golfing, travelling and works as a consulting hydrogeologist.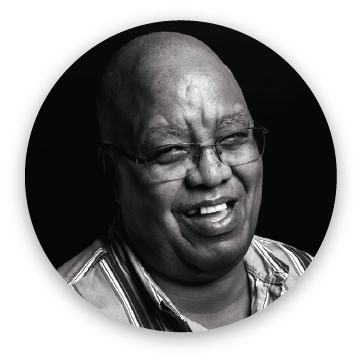 ALPHAN NJERU MUNENE
Director
Alphan 'discovered' our wines on one of his many wine tasting visits to the Cape Winelands. He liked them so much he decided to become an investor! Alphan was the leader of the Advisory/Consulting business for PWC in Kenya in 2013-2016. Nowadays he involves himself in a number of businesses in East Africa in addition to Catherine Marshall Wines. His many years of business experience brings an invaluable contribution to the operations of the company.
JACQUELINE MARSHALL
Office & Logistics Manager
Jacqueline's entry into the financial world began in the early 1970's with a major liquor retail chain. After bypassing the liquor industry and honing her financial skills in various corporate IT companies, she is back home in the industry she particularly enjoys. Her favourite pastimes include reading, traditional cooking and entertaining friends and family.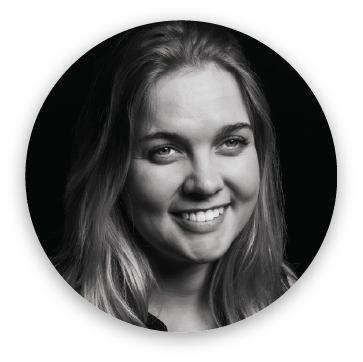 ZONNIKA LOUW
Tasting Room Manager
Zonnika Louw joined our team in November 2022 as Tasting Room Manager and Public Administrations.
She has an in-depth knowledge of wine tasting and experience from working on other wine farms previously. She also has a wide knowledge of diamonds too, after working at Shimansky Jewellery for a few years. Other interests include reading, socialising with friends and family, nature, singing and dancing.